Eternal orchid
Today we want to introduce you Meadea.
Meadea is a flower, a gift that lasts forever (or at least 4-5 years always in full bloom); from the latin meaning My-dea, is the only real stabilized orchid embellished with Crystals from Swarovski. It does not need water or sunlight; is a flower that, thanks to a specific treatment, stabilizes by blocking aging when it is cut to maintain its original freshness and beauty over time.
The orchid is the ideal flower if you like or want to give your home a modern touch or you want to customize space with a lightweight, minimal looking natural subject.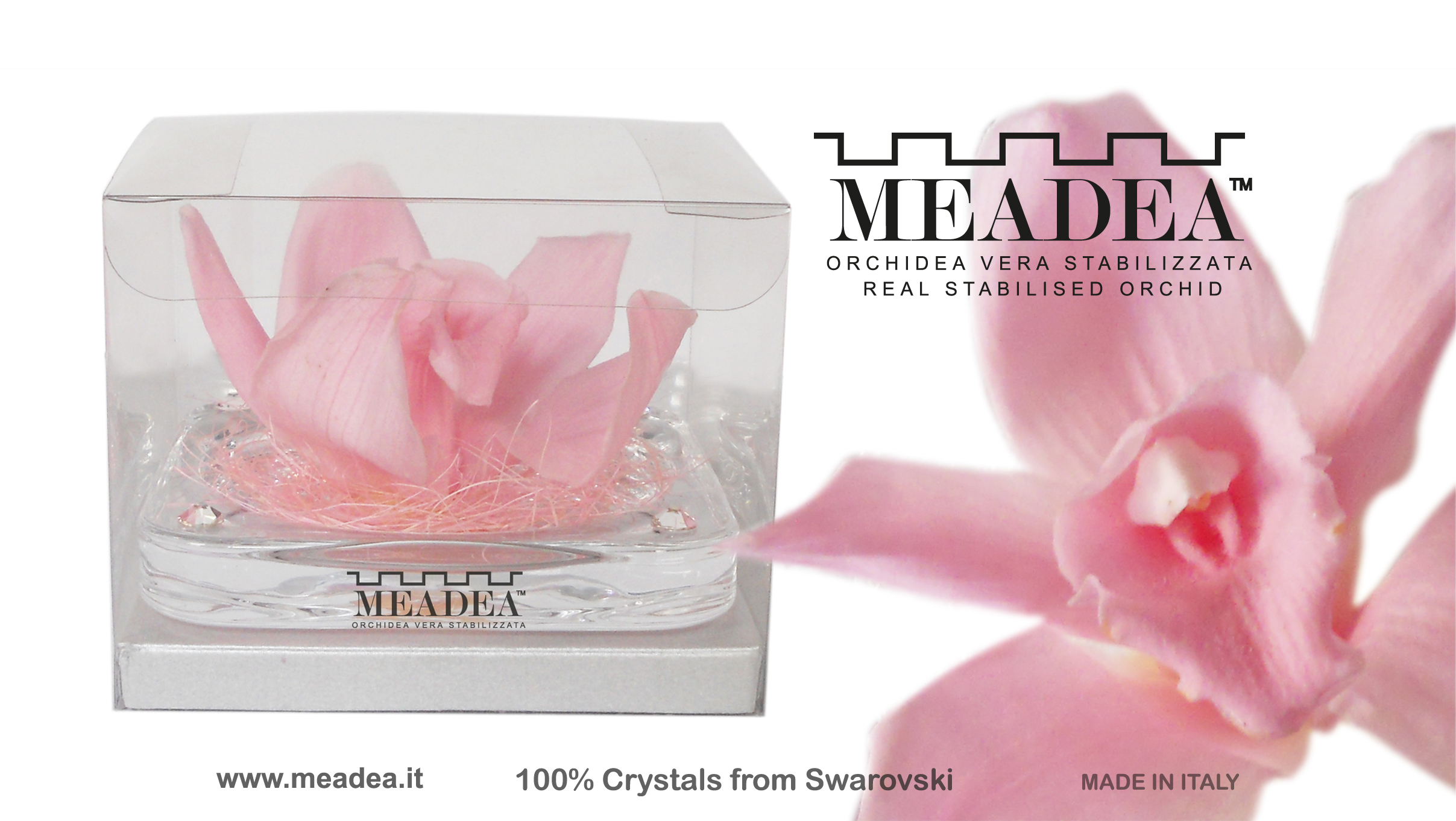 The orchid flower has a unique charm and a beauty that is aesthetically perfect so that it has symbolized for centuries the sophistication, elegance, harmony, beauty, but also, above all, passion, sensuality and love.
In the flower language the orchid has a meaning of thanksgiving. More generally, orchid flowers today are used on numerous occasions for weddings, important events, though they are a sign of greeting or congratulations but also of good wishes.
To gift Meadea is the right gift if you like this type of flower, but even if you think that keeping a beautiful orchid all year long is impossible.
Meadea is available in two variants:
- The smallest measure Orchid, Dendrobium varieties
- The largest measure Orchid, Cymbidium varieties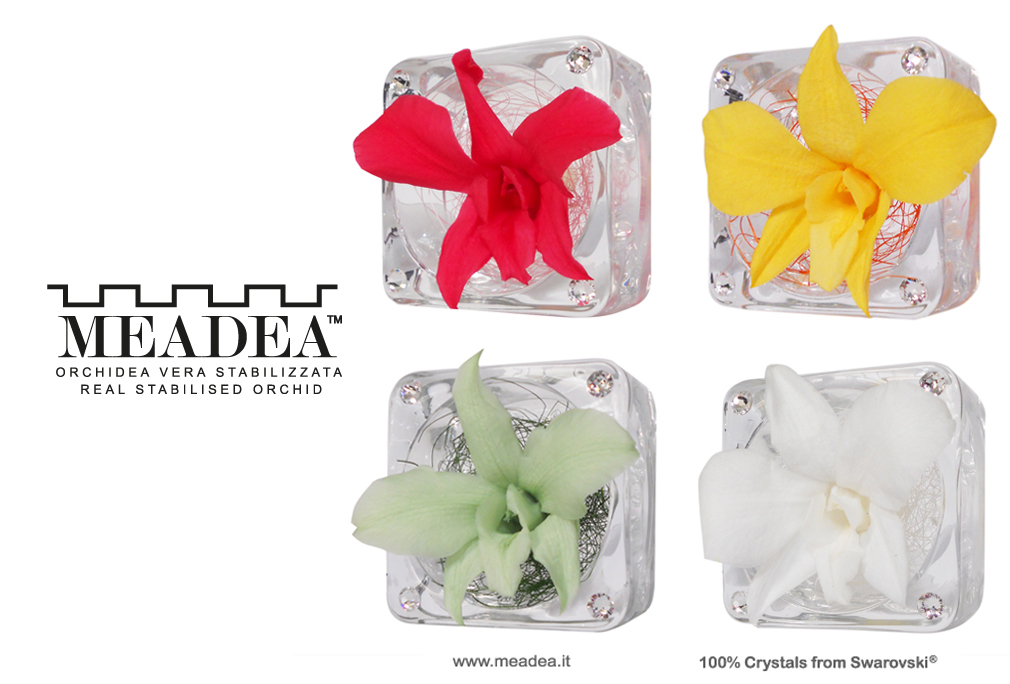 Each composition is embellished with Crystals from Swarovski and silver details that give light and refinement to it.
Silver details characterize the object for festivities or recurrences; so we can find the bow, the heart or the clover ... choosing what you want.
The orchid colors are four (white, yellow, green, pink), only in the in the smaller measurements the color pink of the rose is fuchsia.
Each orchid has its own guarantee certificate placed on the back of the composition, which attests to the uniqueness of the product both in its name and in its creation.
The exhibitor includes twelve pieces for smaller sizes and six pieces for saucers in the larger size, but each flower has a single transparent box for single sale.Search Meadea in the best stores, an original gift, suitable for flowers lovers and beautiful things.