Rebirth and life force
The Crystal Water Lilies Collection, was born from the desire to offer our customers a classic product such as the crystal flower theme, but at the same time contemporary and timeless with the addition of the stabilized rose. The water lily in crystal symbol of light and purity embraces the real flower stabilized in a floral union of strong impact.

Water lilies in the nature are suggestive and elegant flowers, which give beautiful blooms from May to September. Some varieties of flower open when the sun rises and then close again at sunset becoming a symbol of regeneration and vital force. It is a very figurative flower, and it is due to its shape and origin that it ends up being a bit of a metaphor and paradox of life, in which resistance and the desire to fight overcome difficulties. An aquatic flower that blooms to new life, just like the meaning it carries. The water lily is in fact a symbol of change, rebirth and evolution.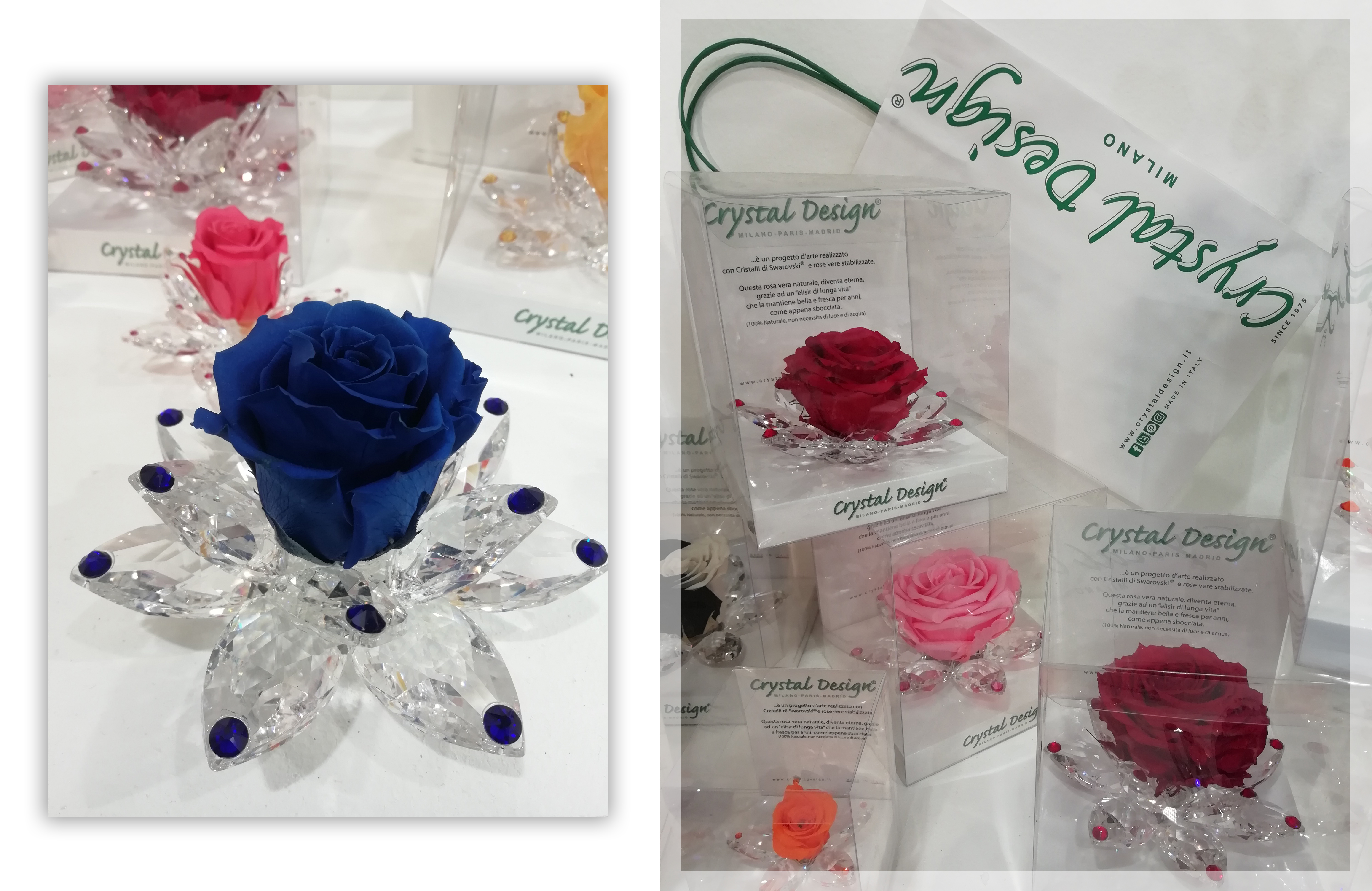 In the Crystal Design® Creations, the delicacy of the rose and the brightness of the Crystal create a unique object, destined to be a floral gift usable on several occasions.
For example, think of the calyx-shaped corolla of the water lily symbolizing the perfection of creation and reminiscent of the mother's womb ready to welcome, thus becoming also an allegory of femininity. The large and wide petals refer to the sense of harmony and infinity. It can be, why not, a gift also designed for the upcoming Mother's Day.
Crystal Water Lilies are available in four sizes (small, medium, large and magnum), in ten colors of different roses.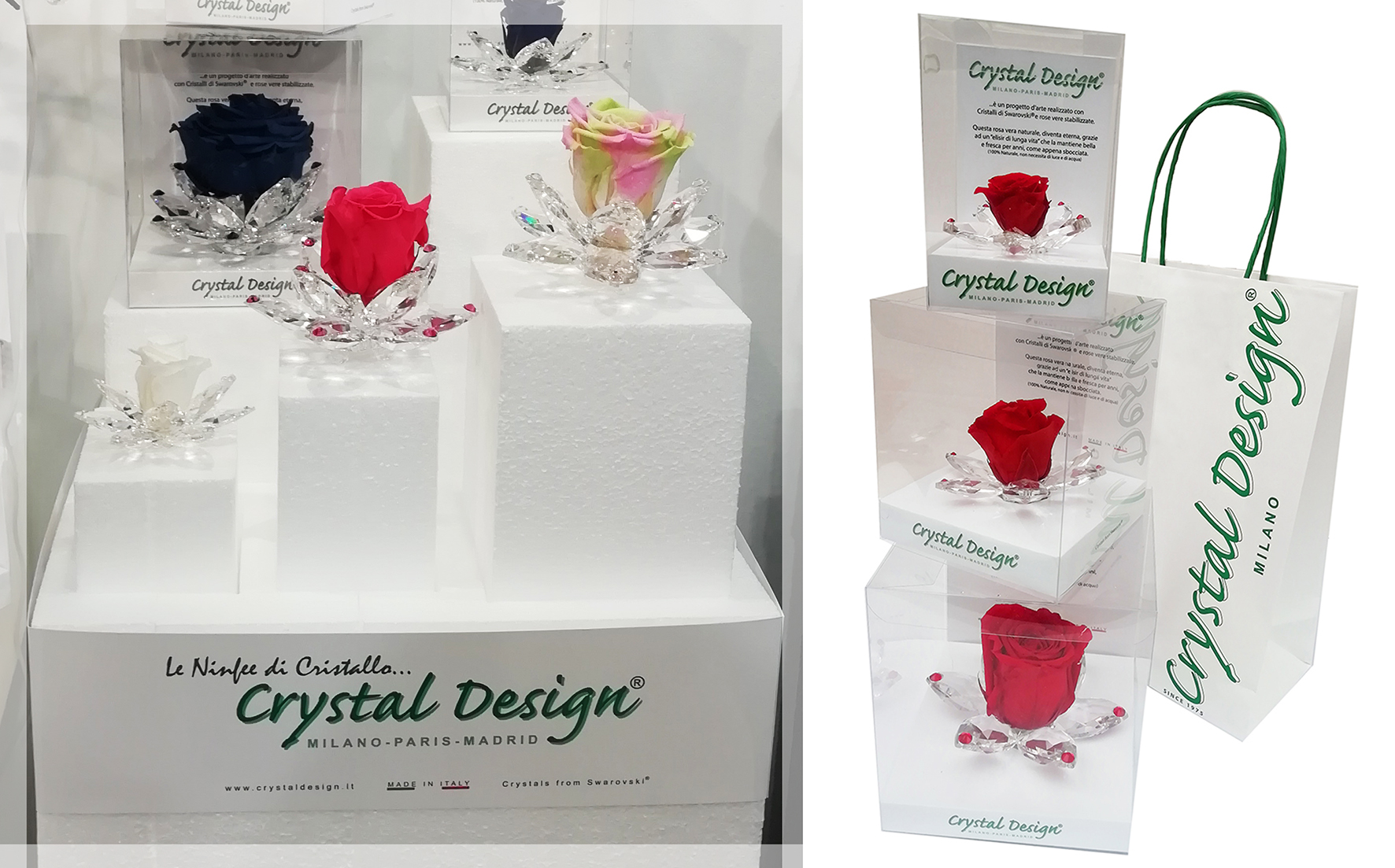 Each product is supplied with a box with certificate for sale:
"Crystal Water Lilies are an art project created with Swarovski® Crystal and real stabilized roses. This real natural rose becomes eternal, thanks to a long life elixir that keeps it beautiful and fresh for years, as if it has just blossomed. (100% natural, does not require light and water). "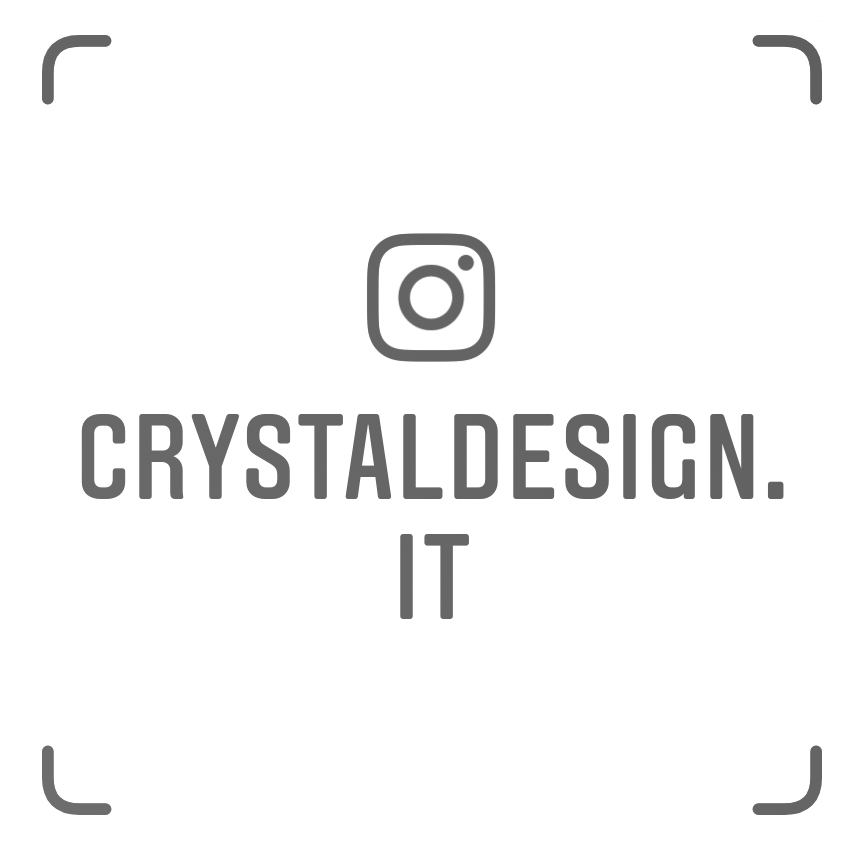 On the back of the box the social references to discover the world of Crystal Design®, by scanning the nametag (the square drawn with our name inside) with the Instagram app, you can start following us much faster, with a simple click.
The Crystal Design® shopper awaits you at the time of purchase to seal and guarantee the integrity of the product.